We are a federal 501c3 nonprofit rescue. Our mission is to save dairy calves, cows, horses and other defenseless animals from slaughter, cruelty, and exploitation -- providing them with the utmost personal and veterinary care and adopting them into exceptional homes.

Adopt-a-Calf
Would you like to adopt a baby calf who is still on the bottle? Or would you prefer to adopt an older calf who is eating hay, grain, and lemon poppyseed muffins?

Contact us
We are here to answer any questions you may have.

Meet the team
Learn more about the caring team at My Speckled Calf Rescue.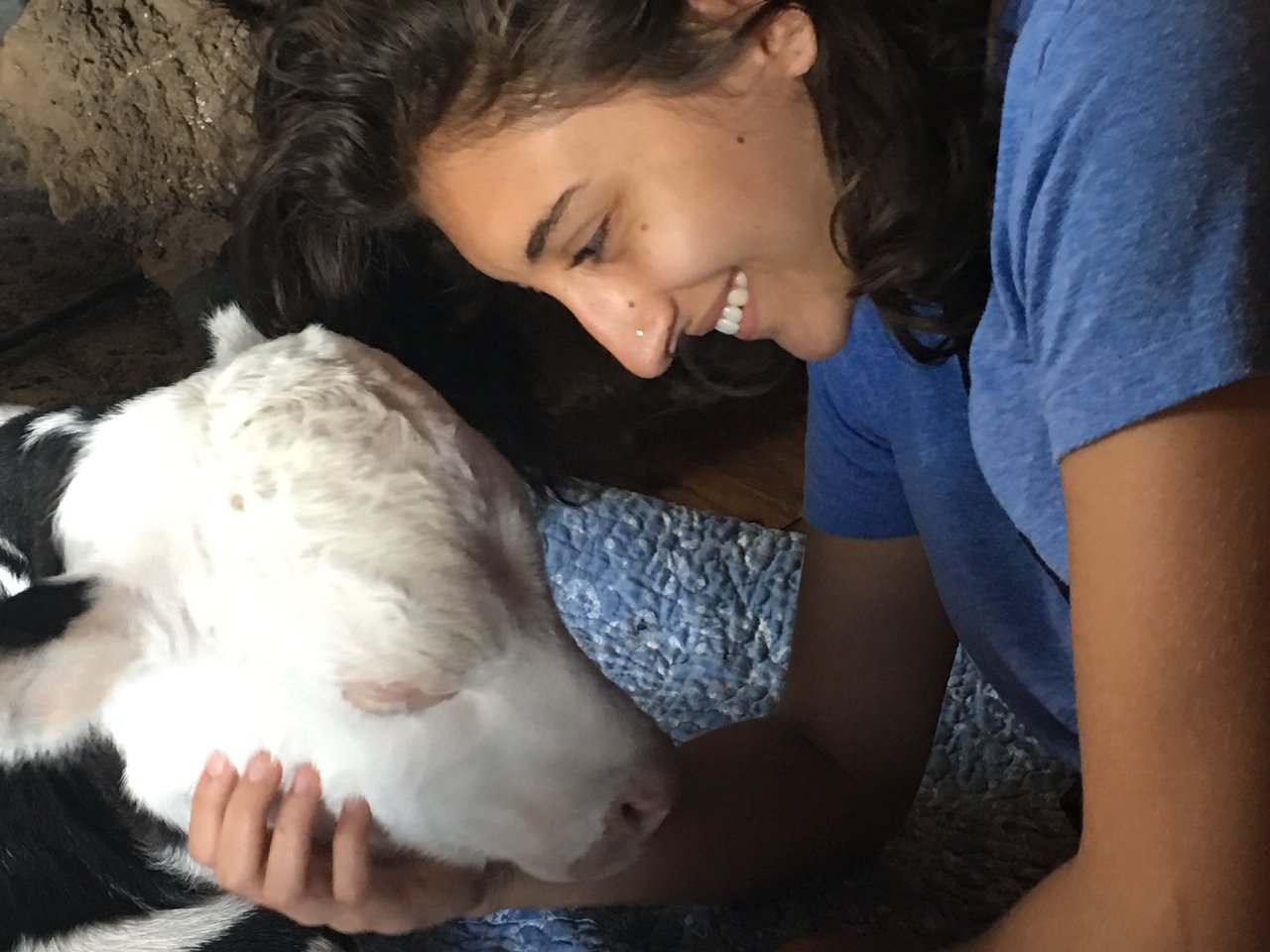 We rescue slaughter-bound baby dairy calves from 2 hours to one day old. We take them into a warm and safe environment, where they will receive 24-7 special care until they are strong enough to live in an independent setup with other calves. They are either bottle or bowl fed medicated milk formula. They are also given antibiotics and treated for naval ill. We always provide veterinary care and emergency hospitalization for our rescue calves if necessary. Each calf is assigned a nurturing house dog to cuddle with. When these rescued calves are ready to adjust to a new home, we adopt them out to nurturing and compassionate, pre-screened adopters. These calves are completely helpless upon their rescue and truly thrive in our attentive care. They are completely deserving of wonderful, forever homes.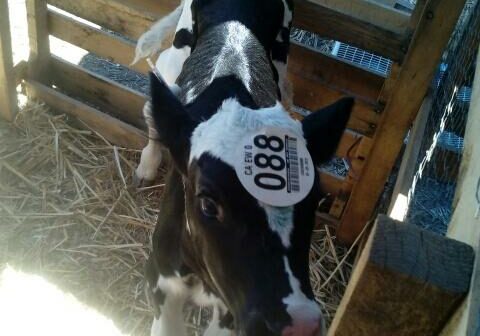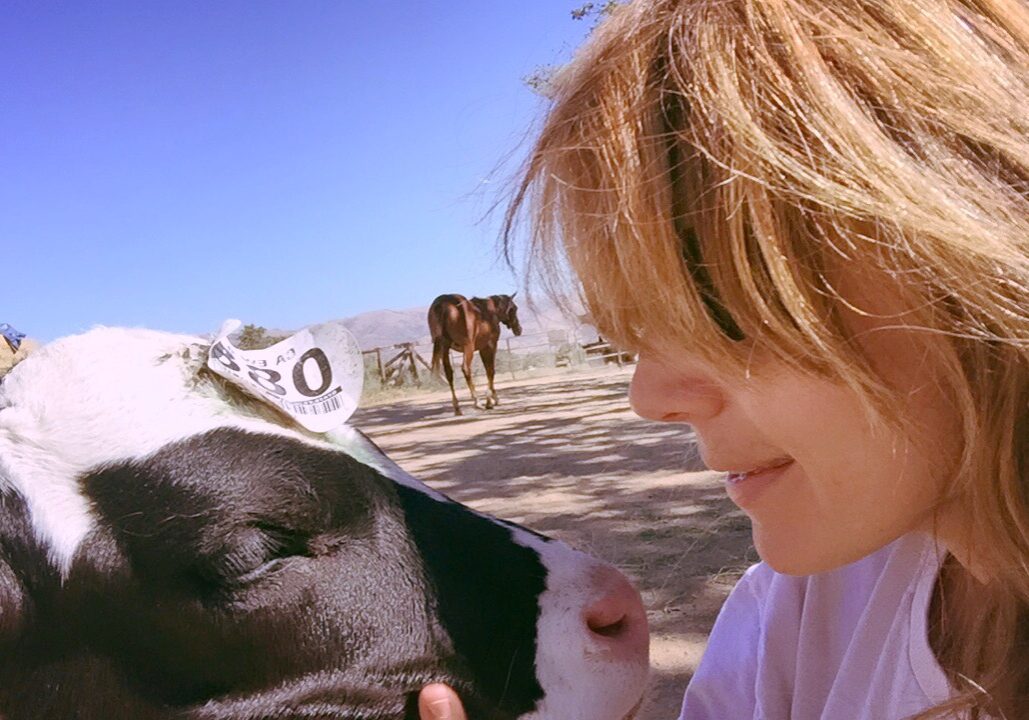 We're rescuing infant dairy calves directly before they are loaded on a 2-tier semi-trailer en route to a calf slaughterhouse in Northern CA. These poor, defenseless calves have never had one sip of their mothers' milk. They've never been given a bottle of replacement formula. They are simply born to die. But before they die, they must endure a terrifying trip, shoved together with 200 other infant calves. Once at the slaughterhouse, the calves on the top tier are usually thrown to the ground by slaughterhouse staff. Many of them break their legs when they hit the ground. Slaughterhouse workers often hose them with hot water while simultaneously electrically shocking them to force them to their feet, and then they have no choice but to stumble to their violent deaths. Many are skinned alive after being improperly hit in the skull with a bolt gun.